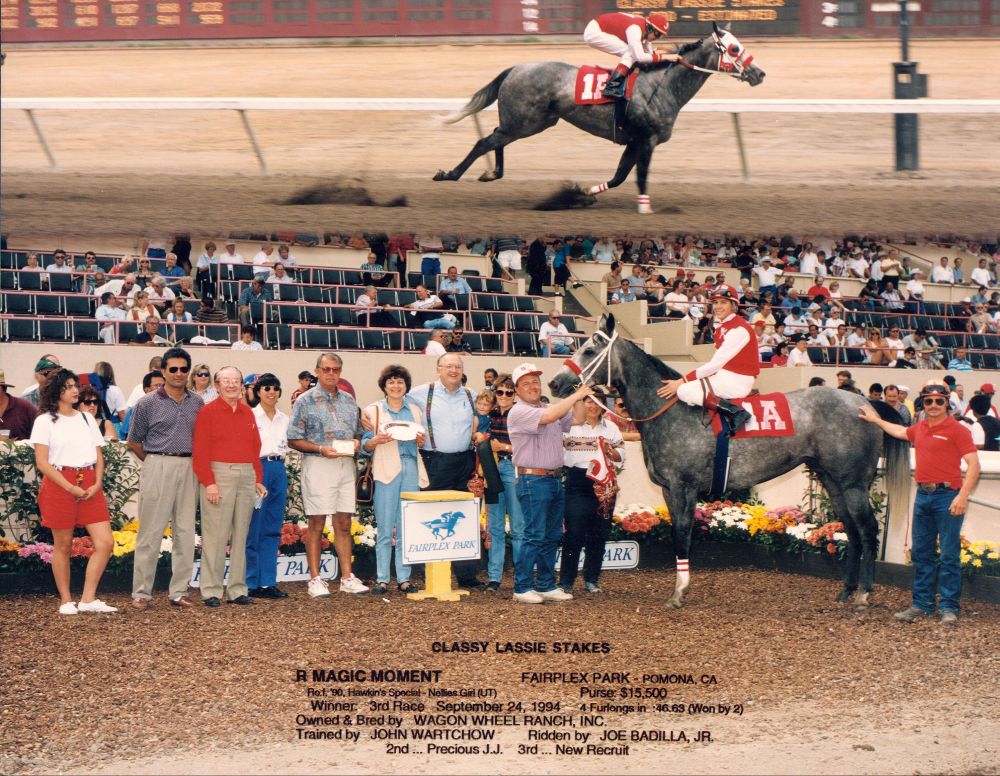 R MAGIC MOMENT

Owner David Nemeka of Springville, Utah, says R MAGIC MOMENT was bred , raised and trained to follow in the footsteps of her champion mother, Nellies Girl, and that she did so with a lot of authority.

The 1990 blue roan filly won the Star Of Stars Futurity, was named champion 2-year-old distance filly and received a bronze medallion for 2-year-old filly.

She continued her racing career by receiving the 3-year-old filly bronze medallion, was named a California champion, and received the honor of supreme champion 3-year-old-and-older Appaloosa.

She started out her 4-year-old campaign by setting a track record at Stockton, which still stands. She also ran 2nd to the legendary Wing It in the Coast To Coast and had back-to-back wins in the Classy Lassie. She capped off her 4-year-old year with the bronze medallion for 4-year-old mares – giving her a bronze racing medallion for three consecutive years.

According to ApHC records she is also the only mare in the history of the Appaloosa Horse Club to have a graded stakes race named after her, the R MAGIC MOMENT Stakes. R MAGIC MOMENT won 11 of 20 races with lifetime earnings of $110,795.62.