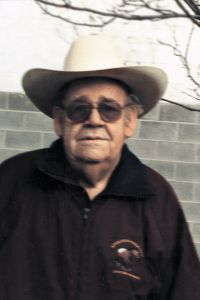 Richard P. Mitchell
Richard P. Mitchell "Dick," with more than 20 years of ApHC and Appaloosa racing involvement to his credit established a family of racing legacy.
Dick received a lifetime achievement award from the Utah ApHC as owner of Arrogance, a stakes winner and track record holder. In addition to race achievements, Dick's horses excelled in games and other events. MH Tonto Indian, a stakes-winning gelding went to a top team roping and rodeo pickup horse career.
As an ApHC director for four terms over 11 years, Dick served as finance chairman and on the executive race committee. He also served as chairman of the Appaloosa Youth Foundation, where his tenure saw AYA scholarships increase dramatically. He sponsored motions to institute the ApHC Hall of Fame, the ApHC Racing Hal of Fame and the George Hatley Award.
Dick's race-industry resumé includes longstanding membership on the Western States Racing Committee, and service as board member, president and treasurer of the Utah Appaloosa Racing Association. He also cosponsored multiple year-end medallion awards.
Dick pioneered mixed-breed racing programs in the Intermountain West, significantly increasing the number of races in which Appaloosas could participate. In addition, he was instrumental in setting up the Bear River Color Classic program and helping establish the Intermountain Triple Crown bonus program.